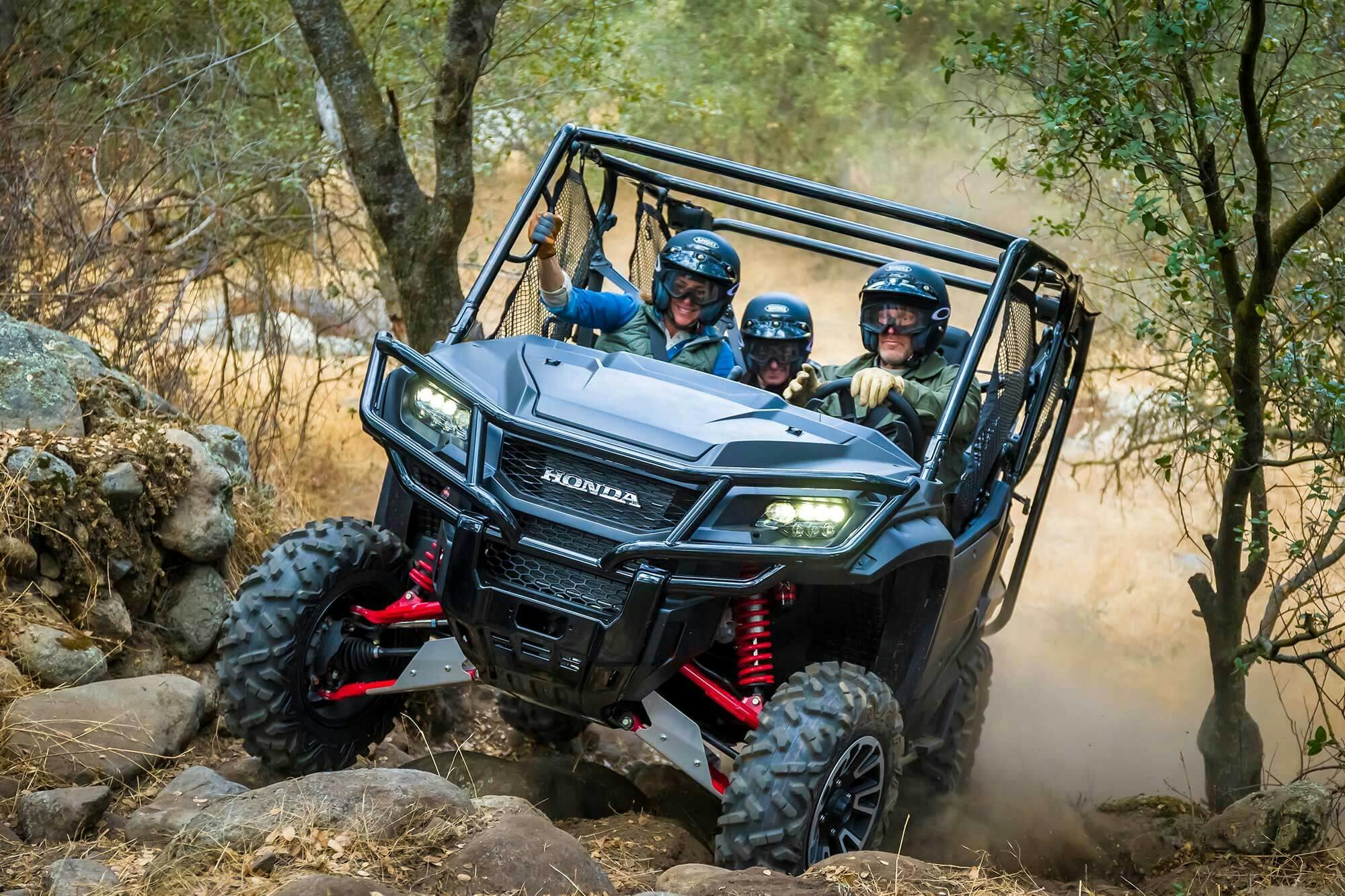 In the world of outdoor motorsports, there are several different off-road vehicles to choose from. The UTV, short for utility terrain vehicle or utility task vehicle, is a popular option because it not only allows you to go down trails too narrow for conventional off-road vehicles, but allows you to take friends with you.
ATVs or all-terrain vehicles, often known as quads, are nimble in unpredictable off-road conditions, but only have room for one person – the driver. UTVs, on the other hand, are often referred to as "side-by-sides", because they allow room for the driver and a passenger. These utility vehicles typically have seats for two to six people, including the driver. UTVs often include safety features, such as seat belts and roll bars, that you would not find on most ATVs. They will also often include storage compartments or a small bed, which is where the "utility" part of the name stems from.
Lightweight and rugged, these small vehicles offer the same off-road capabilities as an ATV, but with extra room. They feature similar off-road wheels and spry steering. This has made them increasingly popular with outdoor enthusiasts. Whether it is going deep into the woods during hunting season or heading far upstream to find the perfect fishing spot, the UTV allows the avid outdoor enthusiast a new level of flexibility when it comes to getting their gear in and out of remote locations.
There are restrictions on where you can take your UTV, though. Because it is motorized, certain parks may not allow UTV or ATV use, so you will want to check with the rules and regulations before loading up the trailer and setting off. Likewise, UTVs and similar small vehicles may not be legal for use on public roads where you live or where you are taking them. It is important to be familiar with the laws surrounding when and where a UTV can be used.
For the right person though, a side-by-side utility vehicle can open up a world of outdoor possibilities. Designed to head off the familiar path, the UTV can go places with limited vehicle access. This makes the UTV ideal for both work and play. By planning ahead, and ensuring that UTV use is permitted, the off-road capabilities of a utility vehicle can transform any outdoor experience.