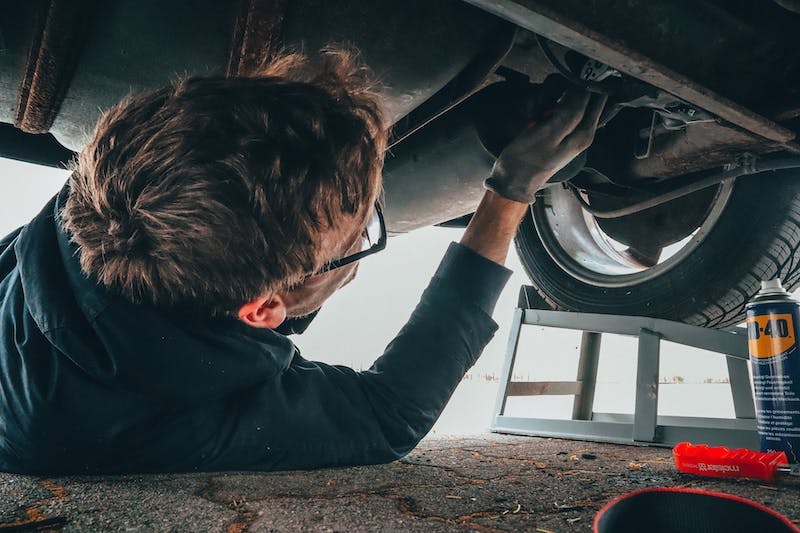 A multi-point inspection is a service performed by a mechanic or service center to check several important components of a vehicle to determine whether it needs any maintenance or repairs. Regularly performing this service will help extend the life and longevity of a vehicle.
Here's a list of common areas that a multi-point inspection assesses:
Filters: The engine, cabin and oil filters will be checked for contaminants.
Fluids: Fluid levels and effectiveness will be analyzed, and these include engine oil, coolant, transmission, power steering, brake and wiper fluids.
Tires and Brakes: Tires will have both tread length and pressure examined, while brake pad thickness will be surveyed.
Shocks and Struts: Shocks and struts will be vetted for wear and effectiveness.
Powertrain: The engine, transmission, driveshaft, differentials and axles will all be inspected for proper functionality.
Battery: Battery life and longevity will be determined.
Steering: The steering column and mechanism will be reviewed and tested.
Belts and Hoses: Belts and hoses will be observed for broken seals, cracks and fraying.
Following the multi-point inspection, the specialist will give you a checklist of everything they checked and their findings, denoting whether each individual item requires no attention, will require attention soon or requires immediate attention. It should go without saying that we recommend resolving any issue that will require attention soon or requires immediate attention.
When Should I Get a Multi-Point Inspection?
If you already own a car and aren't in the market for a new one, a good rule of thumb is to have a multi-point inspection conducted each time your car requires an oil change, or roughly every 5,000 to 7,000 miles. However, oil change intervals vary by make and model, so be sure to consult your owner's manual for a timeframe that's specific to your vehicle.
Those of you looking to buy a car in the near future should have a multi-point inspection completed for any vehicle you're considering. Dealerships will oftentimes conduct these on your behalf, but it doesn't hurt to have a trusted mechanic verify their findings so you know exactly what you're getting with each option.
How Much Does a Multi-Point Inspection Cost?
While the cost of a multi-point inspection depends on several factors, including location, checklist components and depth level, you can expect to pay somewhere in the range of $150 to $250.
Where Can I Get a Multi-Point Inspection?
At Auto.com, we have an extensive list of dealerships with full service centers that can provide extensive multi-point inspections. Find a dealer near you and contact them today to schedule an appointment.