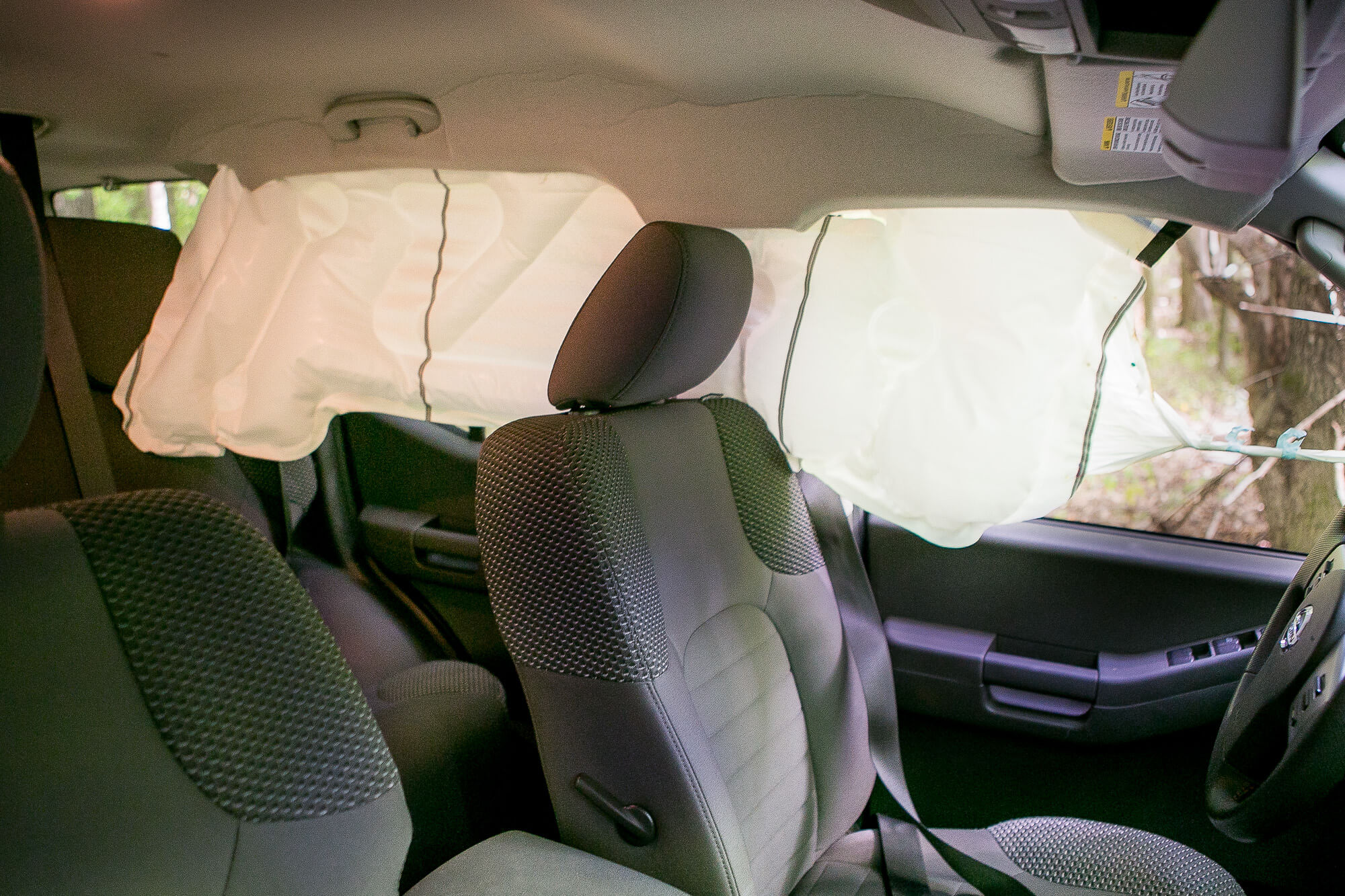 Sometimes it can seem like the dashboard on modern cars is a big bowl of alphabet soup. ABS, SRS, TPMS, ESC: Light-up acronyms and symbols abound. The responsible thing to do would be to look through your owner's manual and try to answer the related question of what they all mean. But in the off chance you have not had a chance to do that yet, SRS is possibly one of the most important acronyms for you to know.
SRS stands for Supplemental Restraint System, and it has to do with the airbags in your car. If the SRS light is on while you are driving, it means that there is an issue with the car's airbag system and it also means that the airbags will not deploy if you are in an accident. In other words, if the light comes on, you will want to take your car to a trusted auto repair specialist to get the SRS sensor checked as soon as possible.
The first use of a driver's side airbag in a production vehicle was in 1981 in the Mercedes-Benz S-Class. Front driver's side and passenger side airbags have been required in all production vehicles (cars and light trucks) sold in the United States since September 1998. Because the system does not require any action by the driver in order to activate, an airbag is known as a passive safety device.
Over the years, the technology and systems used to trigger an airbag to deploy has gotten increasingly more complex. Modern vehicles have a wide array of different airbag types, all requiring carefully calibrated sensors to know when to deploy. While this advancement helps to prevent any possible unnecessary deployment of the vehicle's SRS system, it also means that the system may need an occasional check-up.
There is no question that airbags save lives. Manufactures have improved on that original driver's seat supplemental restraint system, but the airbags cannot help if the SRS sensor is not working properly. If you see the SRS light on the dash comes on, don't just dismiss it as no big deal. Until the system has been professionally checked, your car will think there is an issue, and you could be putting the safety of yourself – and your passengers – at risk.